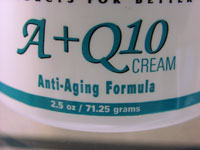 Tretinoin is a derivative of vitamin A. It alters the skin cells by modulating the gene expression inside. The effect is the speeding up as well as normalization of skin cell turnover. The making of melanin pigment inside the melanocytes are also suppressed by tretinoin. As a result, fine lines and wrinkles are reduced, skin discoloration and uneven skin tone improve, producing smoother, younger looking skin. It is also effective in treating acne as well as early stretch marks.
Tretinoin is a prescription medication, which requires an order from your physician. It comes in many different trade names, in different concentrations and different forms such as lotion or gel. It ranges from a concentration of 0.025% to 0.1% in cream vehicle. Gel vehicle penetrates the skin better and is available in concentrations of 0.01% to 0.025%.
Apart from being used on its own, it is frequently combined with other ingredients in skin care products. It works best when used in combination with alpha hydroxy acid preparations and one of the mostly used formula is together with glycolic acid, which produce a synergistic effect in improving the aging skin features.
Side effects of tretinoin include dryness, redness, and burning. This irritation is usually transient and reverses quickly as the skin becomes accustomed. Sun sensitivity is another problem and excessive sunlight exposure should be avoided. It should not be used in pregnancy, as it is not sure if it is safe. Oral form of tretinoin will definitely cause abnormal babies in pregnancy.